Necktie Brewery at Brew Riot
12 May 2013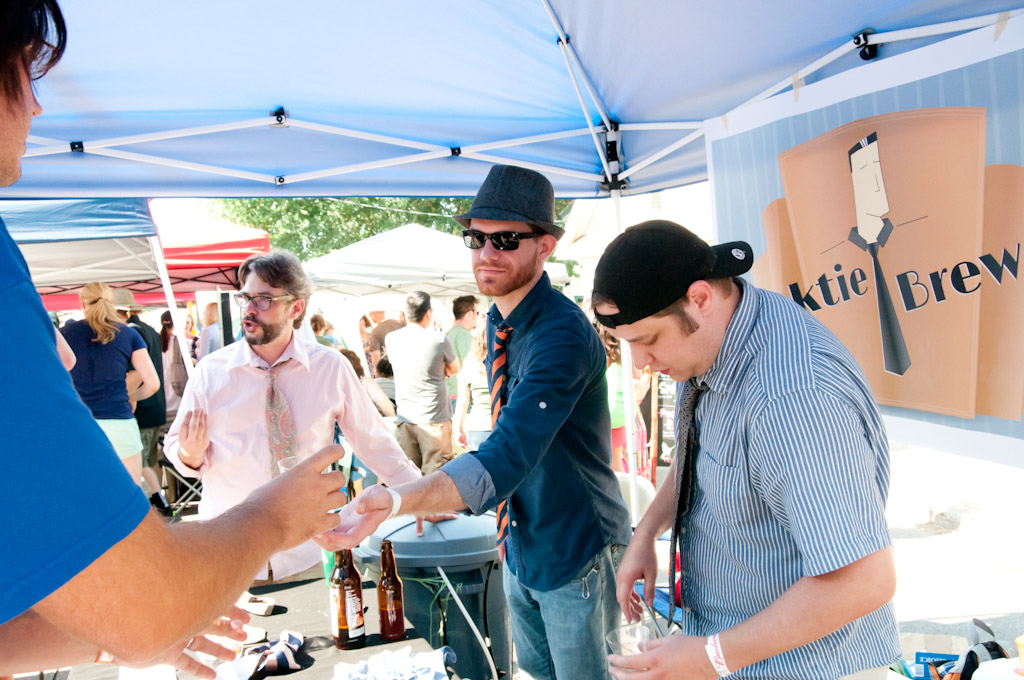 We enjoyed a warm, busy day at Brew Riot on Sunday, May 20 in downtown Oak Cliff. Equipped with three kegs, twenty-five 22 oz. bottles and two cases of 12 oz. bottles, the four of us were determined to give it all away.
Our five entries lasted the day and the swarm of thirsty rioters.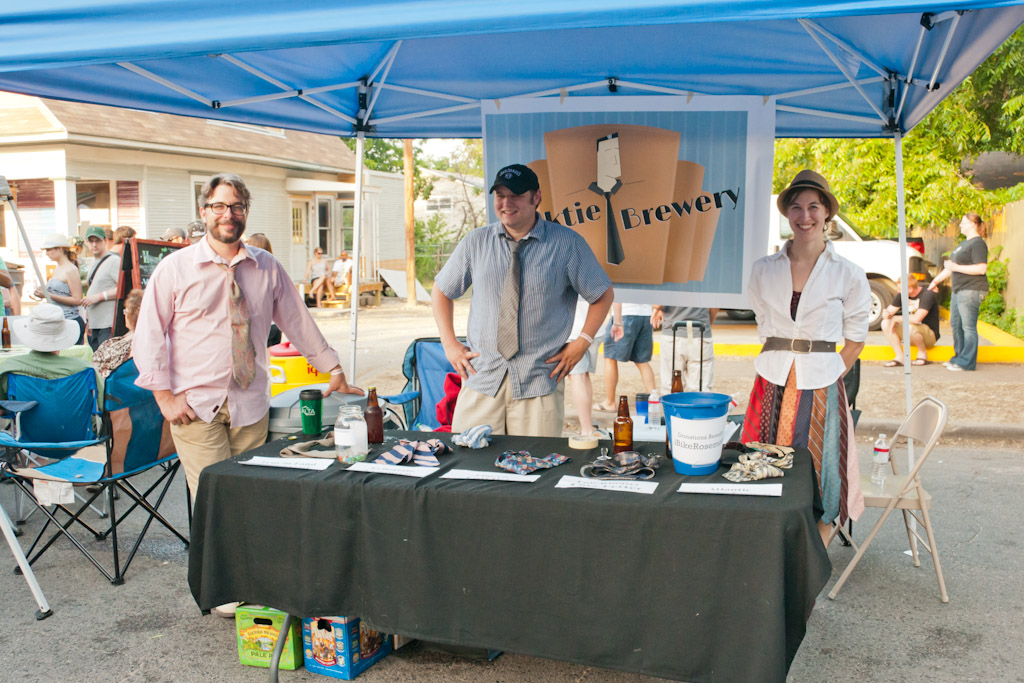 Find more about entries at the Necktie Brewery website.
Atlantic Maple Brown
Four-in-Hand Milk Stout
Clip-on Cali IPA
Collegiate Common
Half-Windsor Porter